Gear up, London! Eastern Electrics is fast approaching, our tickets are starting to run low and this is your only chance to see these artists play in the Capital, under the open air, this summer. From the Kings of New York to the Kings o
f Kyiv, our 5 unique stages are set to welcome some of the biggest names across house, techno and disco.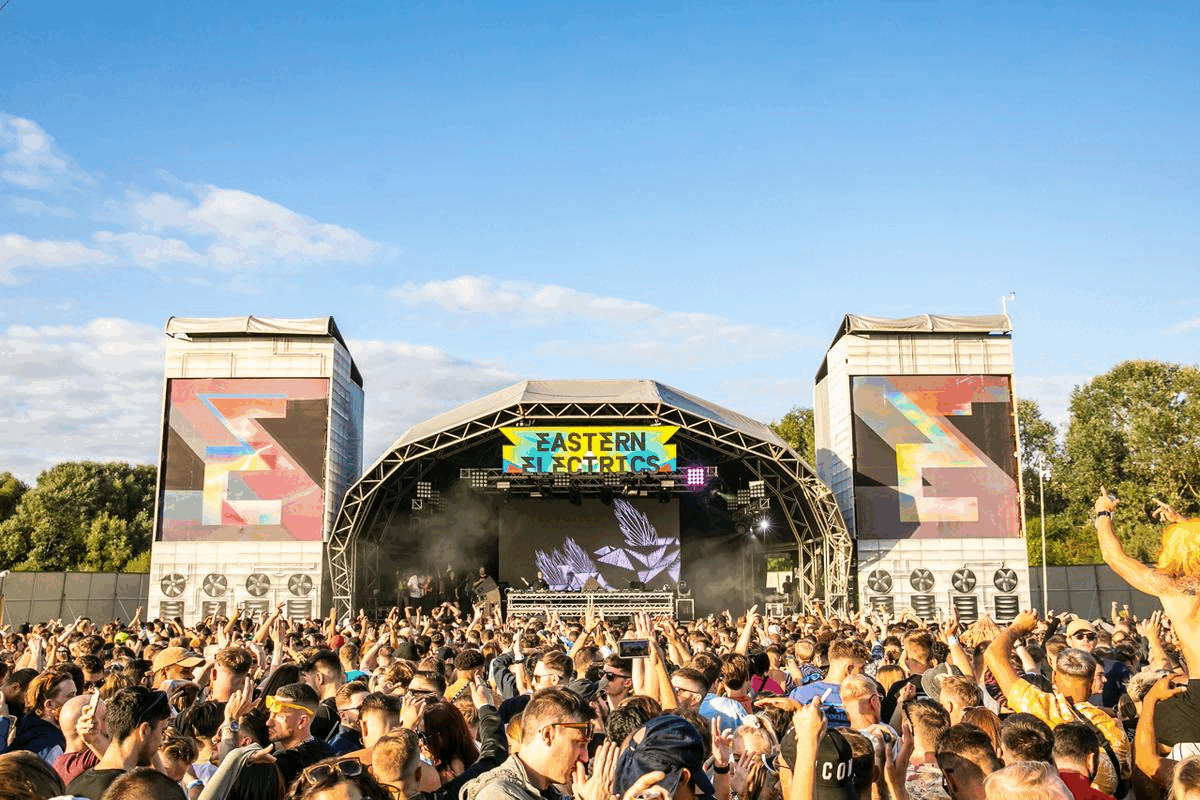 The Martinez Brothers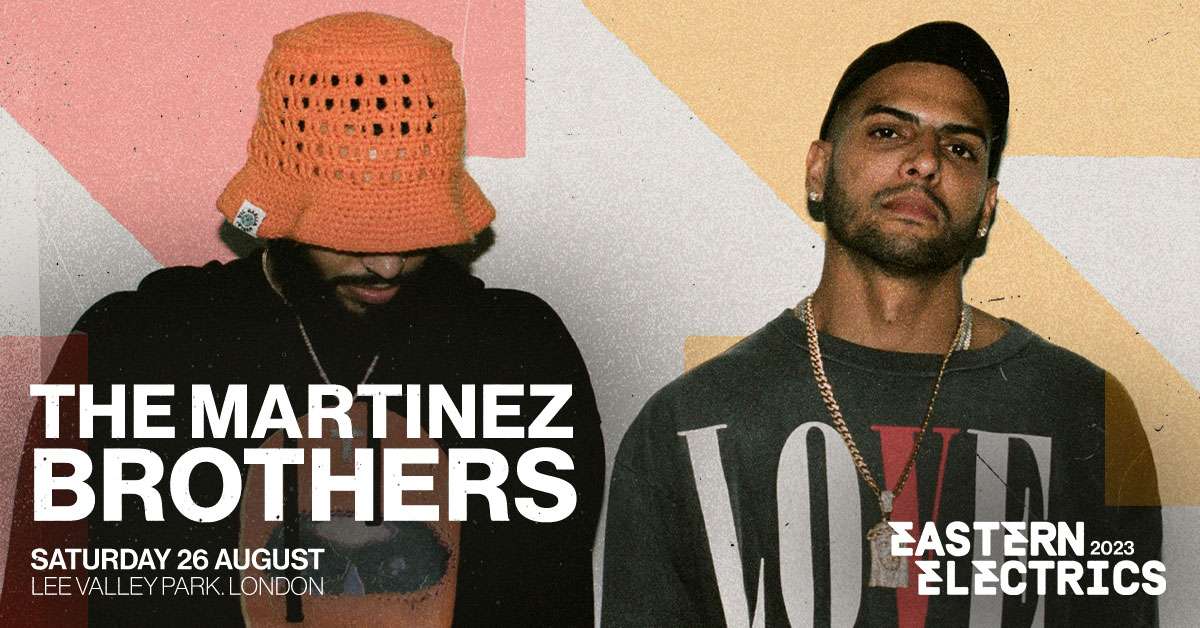 Legendary brother duo from the Bronx. Head Honchos of Cuttin' Headz label. The Martinez Brothers have built a distinguished reputation for their hypnotic, bouncy, vocal-laced blends of house and techno that has transcended electronic music. From numerous sold out shows at Printworks to their huge residency at Hï Ibiza this year, the pair are on top of the world right now and for very good reason. Tickets do not hang around when these two come to town... The Martinez Brothers will be closing out our Main Stage on 26th August with a sundown set for the ages. Don't sleep on your only chance to see them in London this summer.
ARTBAT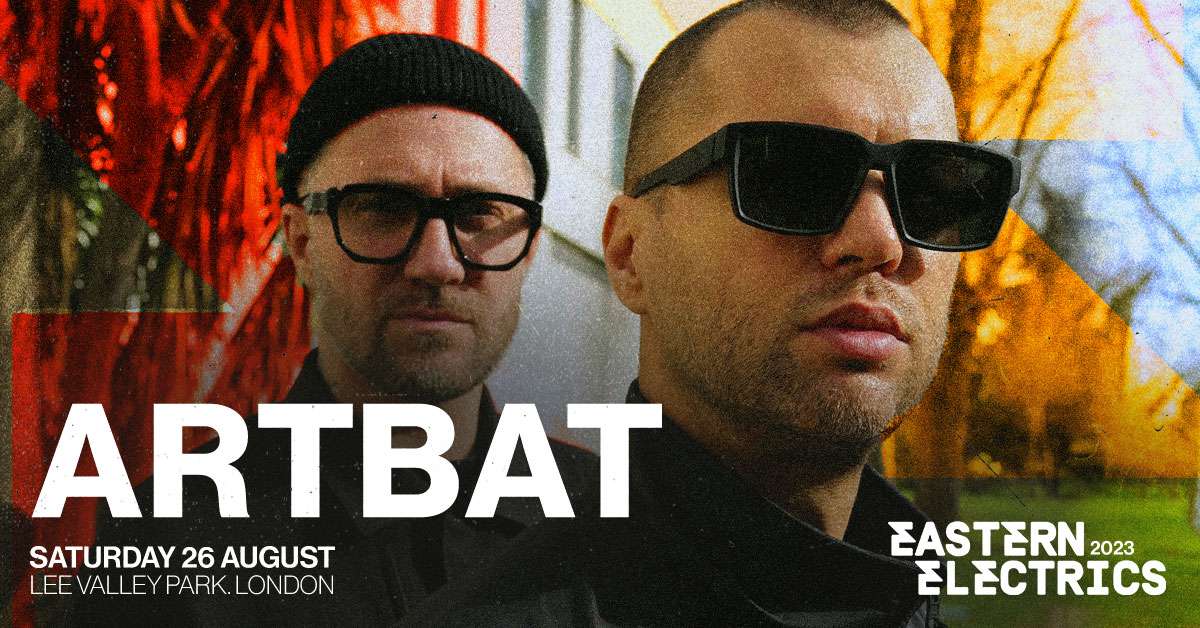 Kiev-born melodic masterminds, ARTBAT are a true force to be reckoned with. They've been dominating the global electronic music charts with their progressive house and techno sound that's both mesmorising and supercharged with emotion. A recipe that has seen them sell out 10,000 capacity shows at Tel-Aviv and headline some of the biggest festivals across the world. The UPPERGROUND label heads have built a sound that's made for the big stage. They are rarely seen on the UK festival circuit so we're super excited to welcome them to Lee Valley Showground this August for their only London summer show.
Denis Sulta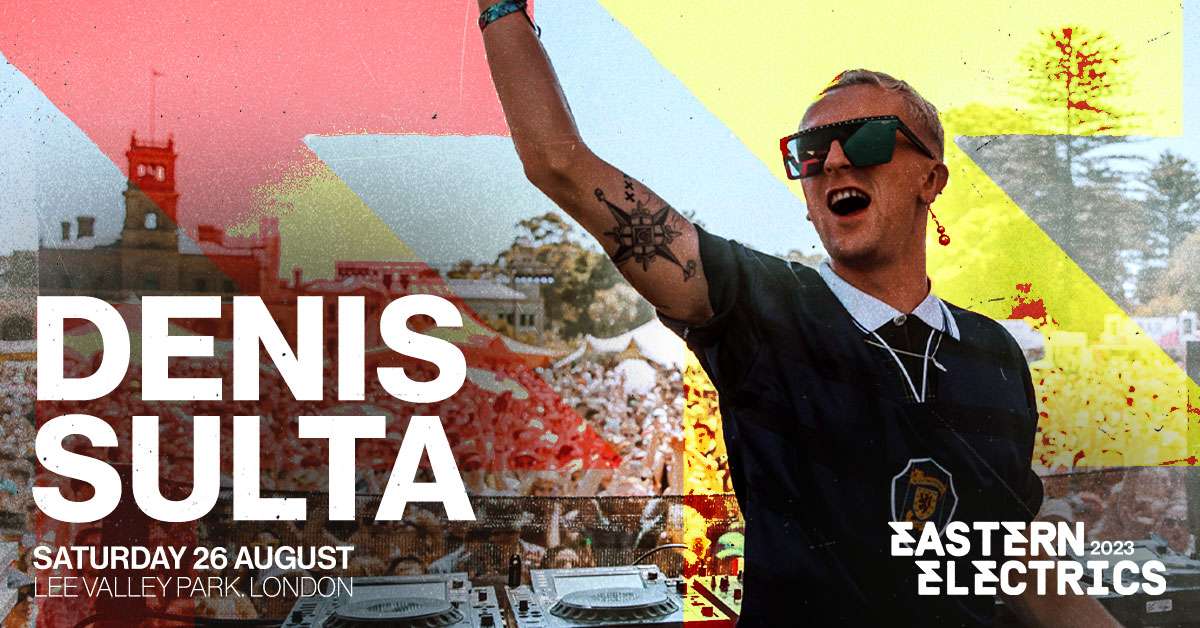 The Glaswegian DJ/producer has been taking over dancefloors with his eclectic mix of house, disco and techno and is no stranger to the Eastern Electrics family, having delivered one of the standout sets in 2021. His music contains an infectious energy that's impossible to resist, from euphoric anthems like 'A.A.L.A.S' to more club-ready cuts like 'It's Only Real'. The Sulta Selects maestro has a knack for creating unforgettable moments which take on a whole new meaning when paired with an outside stage... Pure sun-kissed bliss.
Chris Stussy
Dutch producer Chris Stussy has arguably had the biggest start to 2023 in all of house music. His Lab LDN set has gone absolutely bonkers, racking up crazy views and sending shockwaves across the music industry... Chris Stussy has well and truly arrived. Made up nearly entirely of his own productions, his timeless yet modern take on house is as refreshing as it is gripping, creating a sort of wormhole hypnosis where time ceases to exist when he gets on the decks. If there's one artist you must see this summer it's the Up The Stuss boss... We're extremely excited to welcome him to the The Plant Room stage on 26th August.
Mella Dee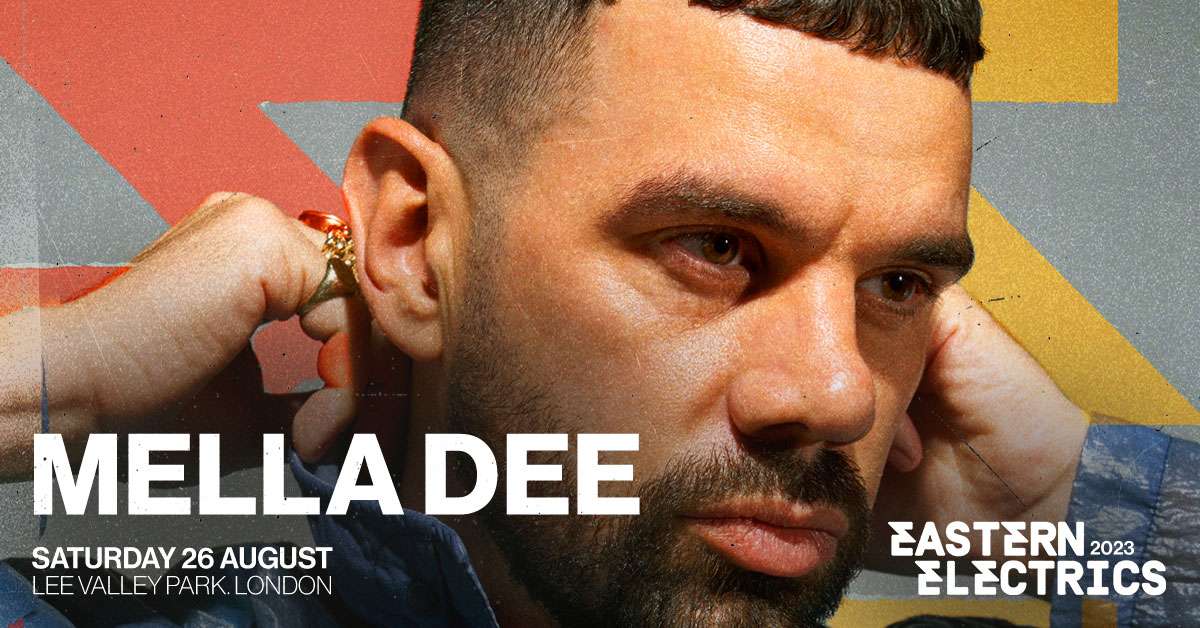 The Eastern Electrics line-up is full of some of the biggest names in house and techno, and fitting right in is Mella Dee. The Sheffield producer has been on a meteoric rise over the past few years, with his unique blend of classic rave and modern cuts that have been lighting up dancefloors across the country. His releases on Warehouse Music have earned him legions of fans across all genres, while his energetic DJ sets never fail to get bodies moving. We can't wait to see what Mella Dee brings to Lee Valley Showground this August - it's sure to be something special.
Ben Klock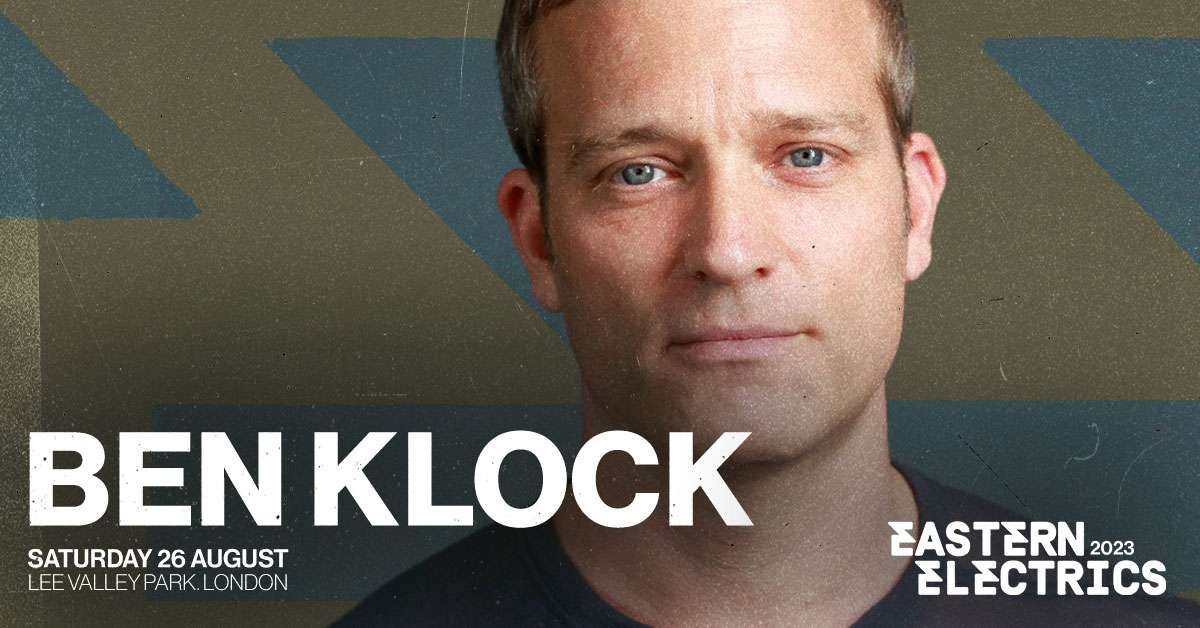 One of the biggest names on our 2023 bill is none other than Ben Klock. The Berlin DJ and producer has been a techno mainstay for the last two decades, crafting mesmeric sonic journeys from deep, driving rhythms that never fail to captivate a crowd. From classic cuts to present day gems, his sound is itched in minimalism and is always mixed with impeccable precision. Legendary Ibiza club Amnesia will host the Switchyard stage which promises to bring out the best of Klock as he sets sights on his only London show this summer.
Marcel Dettmann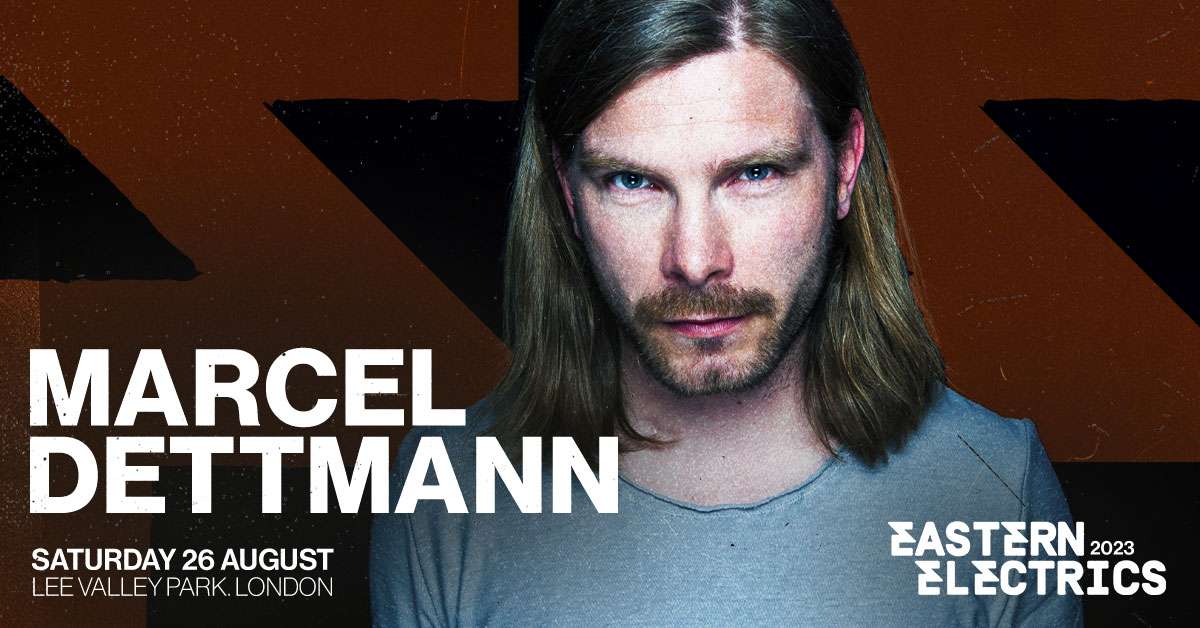 Joining Ben Klock is fellow techno royalty Marcel Dettmann. A veteran of the Berlin house and techno scene since the 90's, Dettmann's relentless energy is a staple across underground hotspots across the world. A master of adapting to the environment, his signature grooves are sure to be a match made in heaven for the Ibizan turned open-air playground of the Switchyard stage.
Miss Monique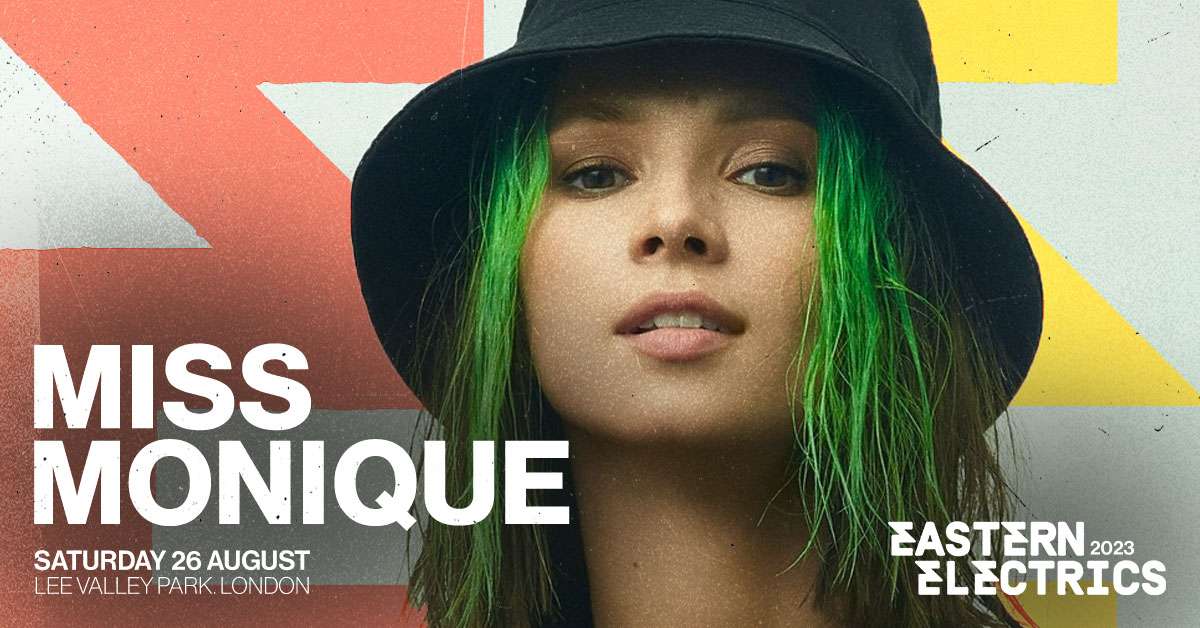 Hailing from Ukraine, Miss Monique is one of the biggest names in the progressive house and techno scene. Her signature sound of hypnotic percussion and euphoric synthplay has seen her rack up millions of streams online and become a frequent feature of the Beatport charts with hit releases for the likes of Drumcode, Cercle, Black Hole and her own record label, Siona. If you missed her incredible UK debut earlier this year at Printworks, you have one more chance to see her this year at Eastern Electrics on 26th August.
Fideles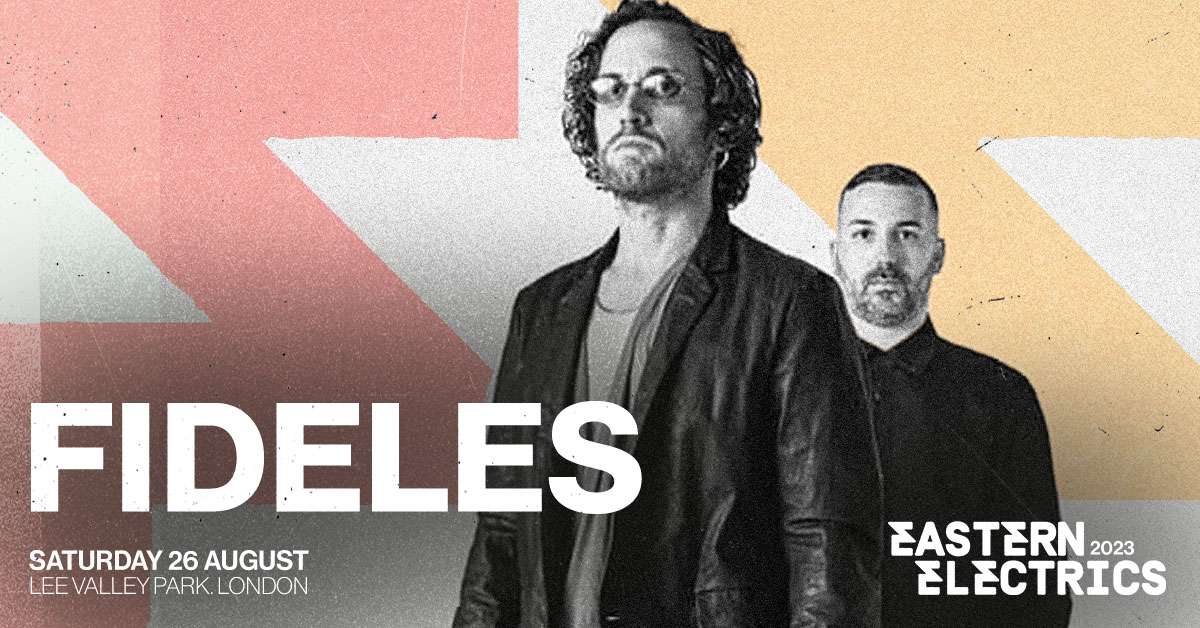 Wrapping up our list of Eastern Electrics London festival exclusives are Fideles. The duo are no strangers to captivating crowds with their emotive and melodic blend of house and techno. Their releases on the likes of Afterlife, Diynamic and Suara have earned them a reputation as one of the fastest rising stars today and we can't wait to see what they have in store for our Big Top Stage alongside ARTBAT, Miss Monique, Joris Voorn and Airrica.
And, It doesn't stop there! On Saturday 26th August, over 30 world-class artists are set to grace our 5 unique stages. We're upping the production across the festival site for what promises to be our biggest one-day showcase to date. Get to know our full lineup here and don't miss your chance to be a part of Eastern Electrics 2023. An unforgettable day under the London sun awaits.